Heute öffnet die vielleicht wichtigste Kunst- und Antiquitätenmesse, die TEFAF Maastricht, wieder ihre Tore. Kaum ein Superlativ welches nicht zutrifft. Wir stellen ihnen einige Highlights der Kunstmesse in Maastricht vor.
Maastricht - bedeutendste Kunstmesse eröffnet
Sie gilt als Kunstkaufhaus der Superreichen. Von heute bis einschließlich Sonntag den 22.März 2015 werden wieder mehrere 10.000 Besucher durch die Gänge der TEFAF Maastricht pilgern. Wohl keine Messe schafft es solche eine Dichte von qualitativ hochwertigen Objekten aus mehreren Jahrhunderten, ja eigentlichen Jahrtausenden Kunstgeschichte zu versammeln wie die TEFAF. Tausende von Gemälden, Zeichnungen, Möbeln, Skulpturen und Schmuckstücken bieten die über 270 Kunsthändler und Galerien an.
Unterteilt ist die Kunst- und Antiquitätenmesse in die Sektionen TEFAF Antiques, TEFAF Design, TEFAF Haute Joaillerie, TEFAF Modern, TEFAF Paintings und TEFAF Paper. Ein besonderes Highlight ist ein mehr als 1000 Jahre altes Evangeliar aus Deutschland. Für rund 6 Millionen Euro wird es angeboten. Beispiele weiterer bemerkenswerter Angebote der Händler und Galeristen haben wir hier wie folgt aufgelistet:
Highlights der TEFAF 2015 in Maastricht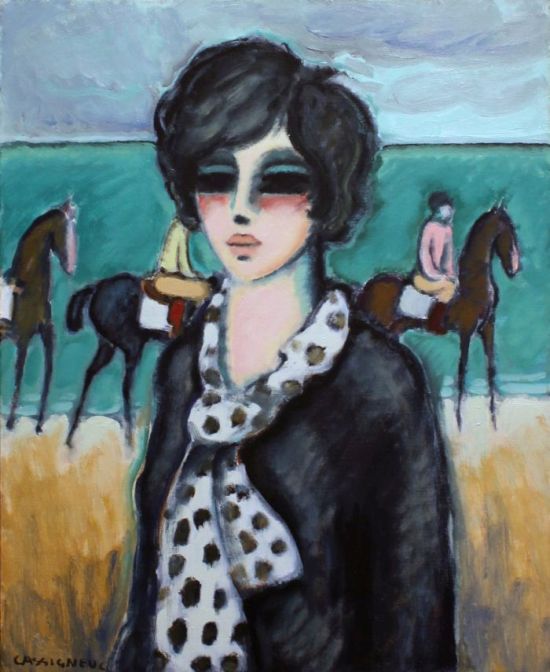 Daphne Alazraki Jean Pierre Cassigneul (Paris, 1935) Les Cavaliers Oil on canvas 61 x 50 cm Signed lower left 1969 Accompanied by a certificate of authenticity signed by the artist, dated November 11, 2011, numbered 464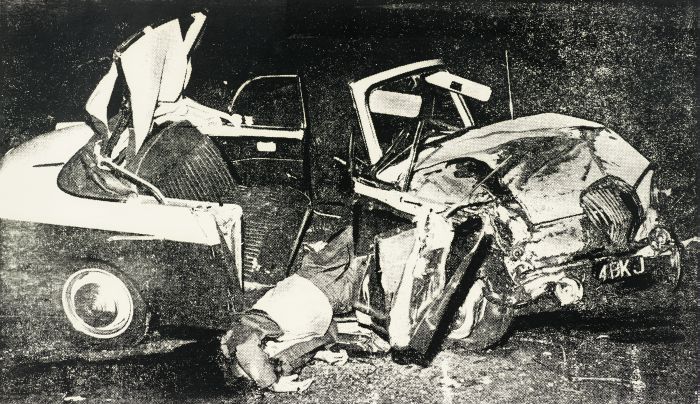 Galerie Bastian Andy Warhol (McKeesport 1928-1987 Manhattan) Car Crash Screenprint on Curtis Rag paper Unique print 53.4 x 92.4 cm Inscription with pencil, verso, 'WP890.22' Stamped 'Authenticated Estate of Andy Warhol' and 'Andy Warhol Enterprises, Inc. 1978' 1978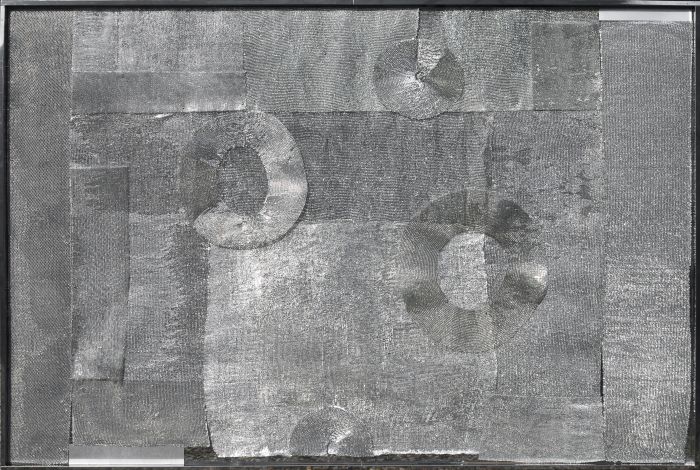 Beck & Eggeling Heinz Mack (Lollar, 1931) Silberrelief Aluminium, Edelstahl, Holz, Plexiglas 203 x 303 x 11 cm Signed, dated and marked lower left 'mack 67, 2011 gereinigt'; signed, dated and marked verso 'mack 67 - 2011 gereinigt und neue Einrahmung in Edelstahl' 1967

Francesca Antonacci Damiano Lapiccirella Fine Art Charles le Brun (1619-Paris-1690) L'aurore Pencil on paper 18 x 22.3 cm Provenance: Private collection, Rome Literature: Benedicte Gady, L'ascension de Charles Le Brun, pp. 71-73, ill. 50-54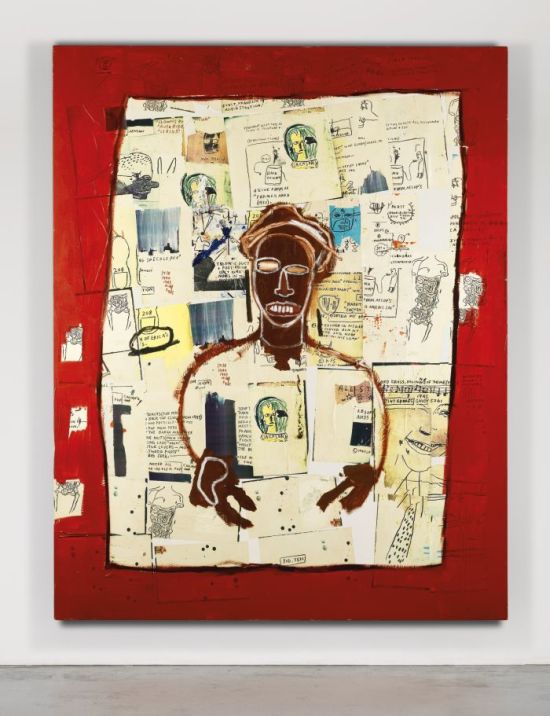 Galerie Boulakia Jean-Michel Basquiat (Brooklyn 1960, 1988 New York) Red Joy Acrylic, oilstick and Xerox collage on canvas 218.5 x 172.5 cm Signed, titled and dated on the reverse 1984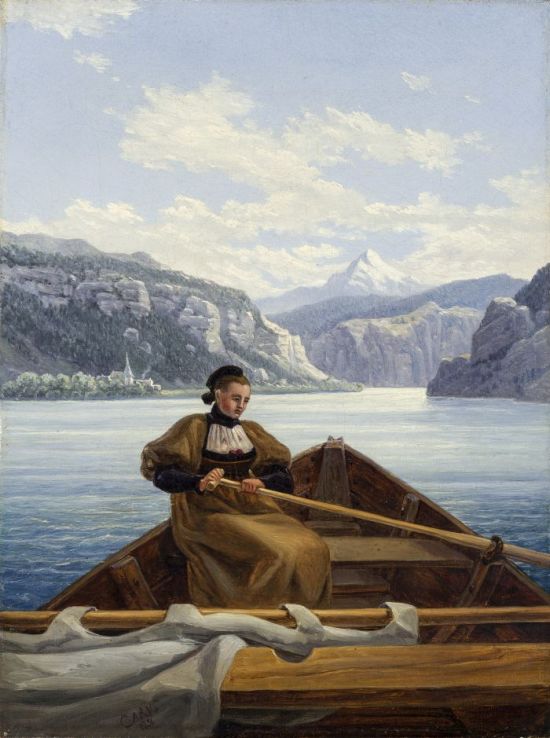 Arnoldi-Livie Carl Gustav Carus (Leipzig 1789-1869 Dresden) Young Girl rowing on the Lake of Brienz Oil on canvas 28.5 x 21.7 cm Signed and dated lower left 'Carus 1831'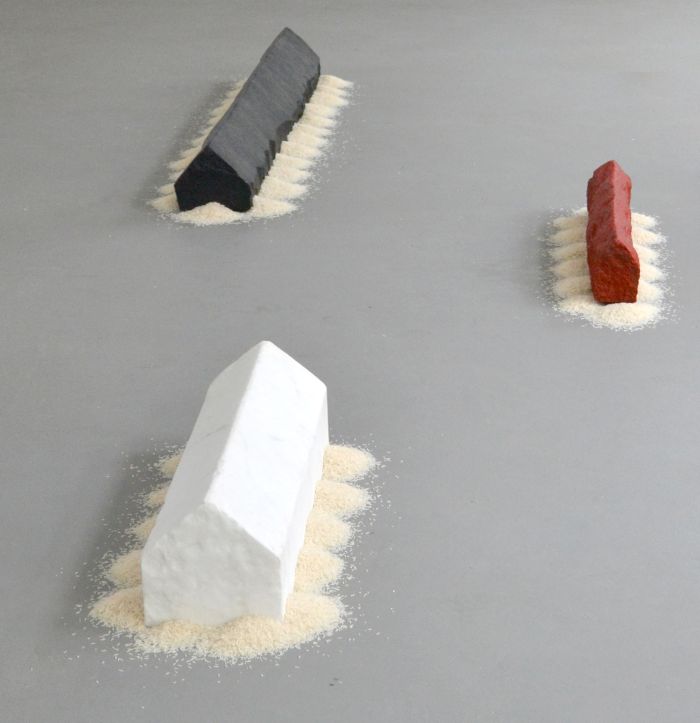 Konrad Fischer Galerie, Dusseldorf & Berlin Wolfgang Laib (Metzingen, 1950) Unitled Indian white marble, Indian granite with red pigment, Indian granite with soot Resp. 21 x 70 x 21 cm, 18 x 77 x 11 cm, 18 x 160 x 20 cm 1990-2014

Flore-sprl FAB Ian Davenport (Sidcup, 1966) Colourcade: White Acrylic on stainless steel, mounted of aluminium panels 200 x 100 cm 2014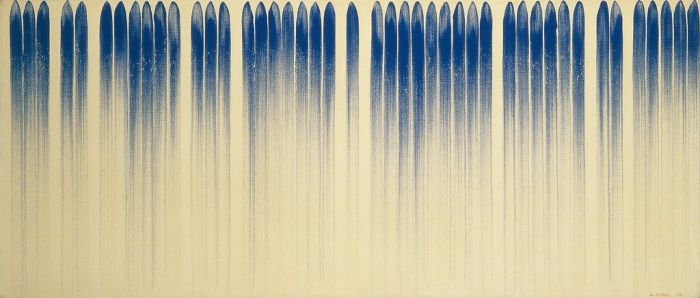 Gana Art Lee U-Fan (Haman County, South Korea, 1936) From Line Pigment suspended in glue, on canvas 77 x 180 cm Signed bottom right 'L.UFAN 78' 1978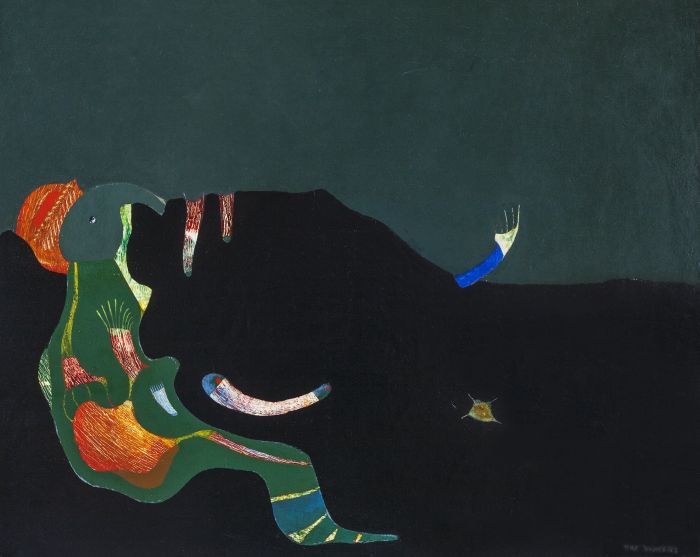 Galerie Hopkins Max Ernst (1891-1976) Figure zoomorphe Oil on canvas 64 x 79.5 cm Signed and dated lower right 'max ernst 1928' Titled and dated on the back 'figure zoomorphe Max Ernst'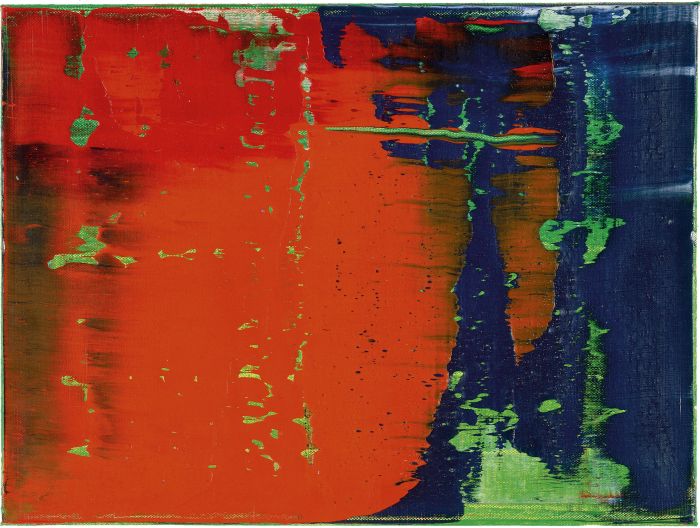 Galerie Ludorff Gerhard Richter (Dresden, 1932) Grün - Blau - Rot 789-38 Oil on canvas 30 x 40 cm Signed, dated '93' an numbered '789-38' verso Stamped on the stretcher 'Edition for Parkett No. 35' Edition of 115, published by Parkett Editions Zurich/New York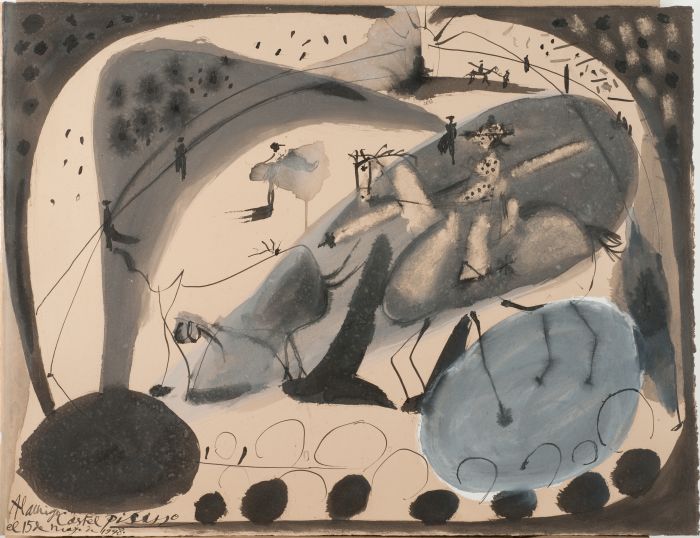 David Lévy & associés Pablo Picasso (Malaga 1891-1973 Mougins) Course de Taureaux Ink, ink wash and gouache on paper 65 x 51 cm Signed, dated and dedicated lower left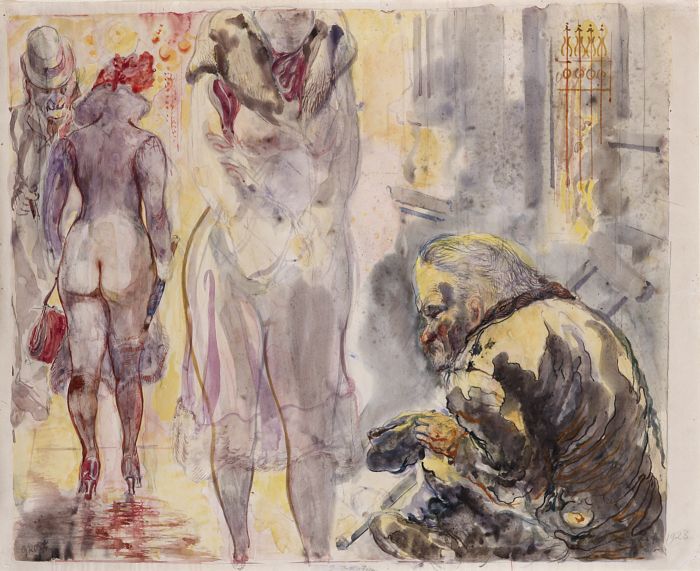 Richard Nagy Ltd George Grosz (1893-Berlin-1959) Inflation Watercolour, reed pen, pen, ink and opaque white on paper 46 x 59 cm 1928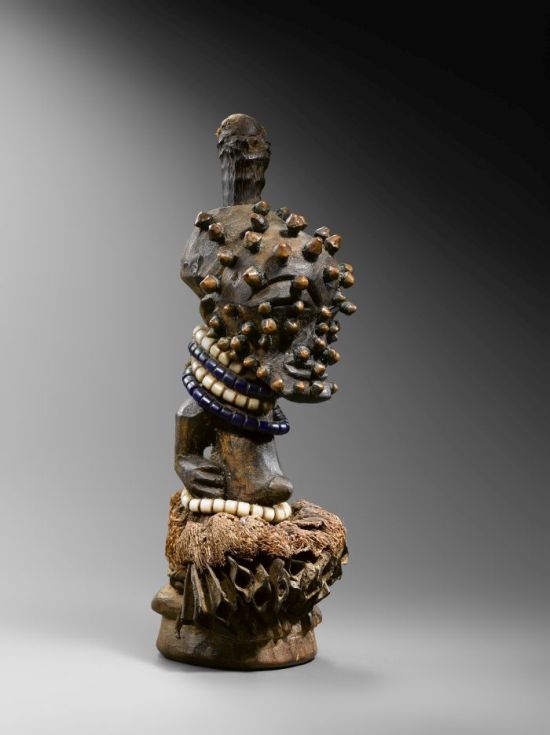 Galerie Bacquart Songye figure Wood, copper nails, fiber, seeds Height 16.3 cm Democratic Republic of Congo, circa 1870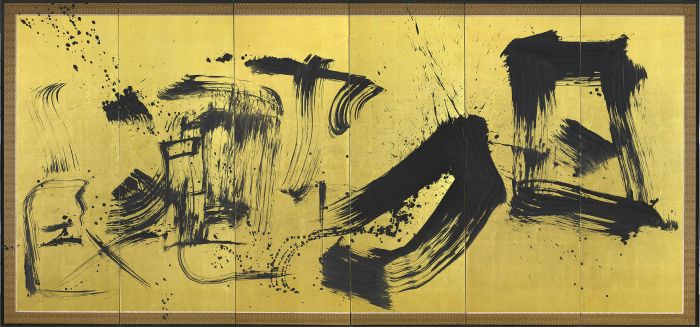 Gregg Baker Asian Art Ryoji Koie A six-fold paper screen Ink on paper and gold ground A six-fold paper screen painted in ink on a gold ground with calligraphy 173.5 x 368 cm Inscribed 'hibi deisui' (blind drunk everyday) Signed 'Ryoji Koie' Japan, Heisei period,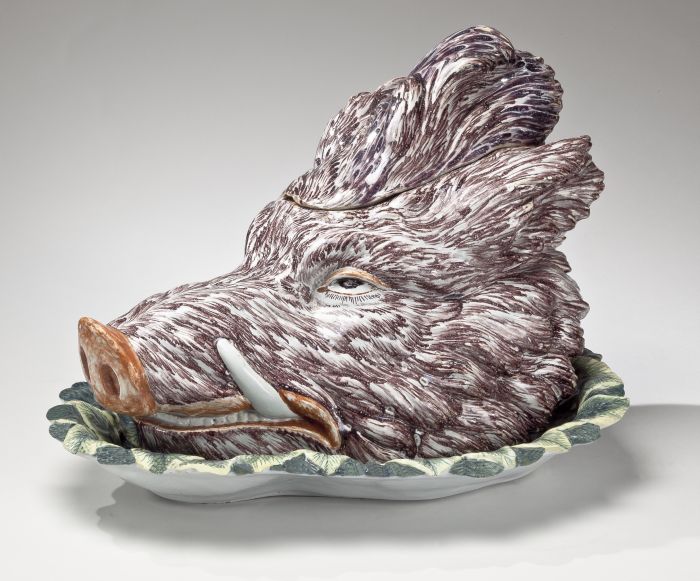 Michele Beiny Delft Boar's Head Tureen Length 40.3 cm Circa 1750-60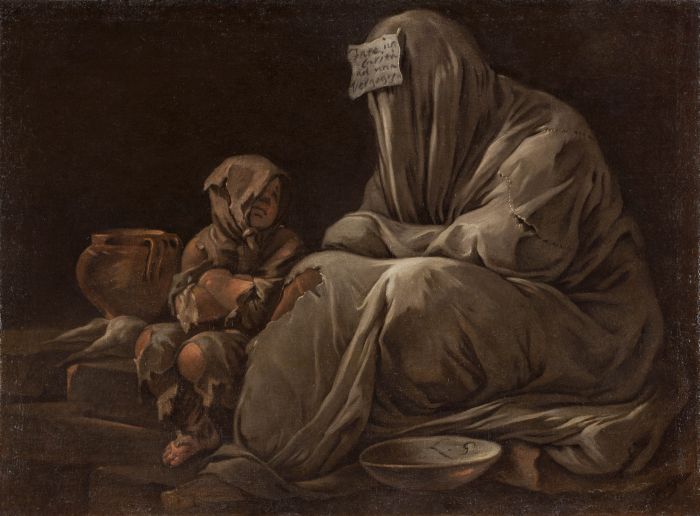 Galerie Canesso Luca Giordano (1634-Naples-1705) Charity, a poor shame-faced woman Oil on canvas 75 x 102.5 cm (each) Inscribed 'Fate la carità ad una vergognosa' Monogrammed on the interior of the bowl 'L.G.'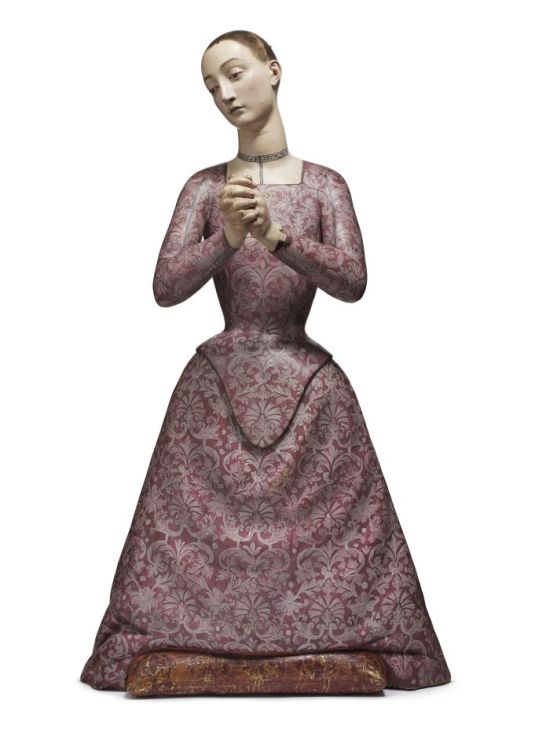 Coll & Cortés José de Mora (Baza 1642-1724 Granada) Praying Donor Figure Carved and polychromed wood Height 140 cm Circa 1700

Theo Daatselaar Antiquairs BV Jan Sluijters (Den Bosch 1881-1957 Amsterdam) At the Couturier Oil on canvas 72 x 93 cm Signed and dated upper right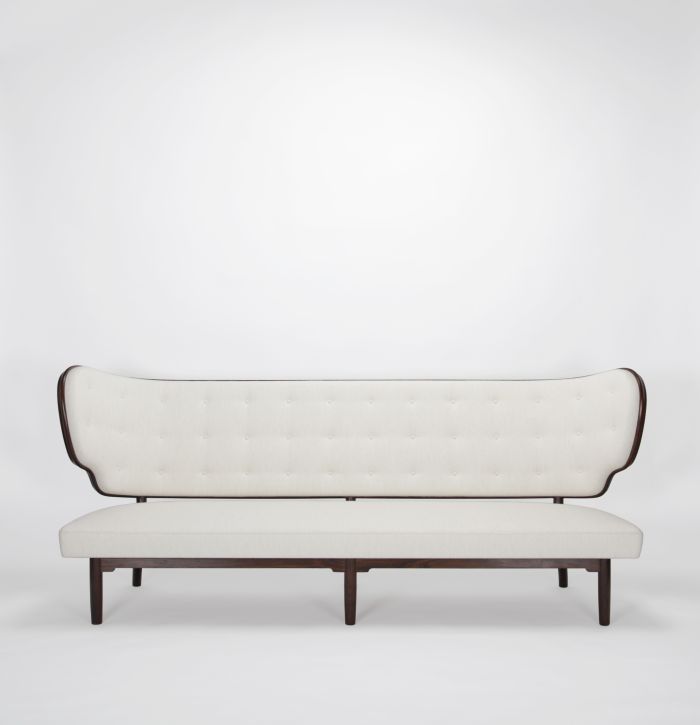 Galerie Dansk Møbelkunst Vilhelm Lauritzen (1894-1984) Sofa Rosewood and fabric 99 x 255 x 76 cm 1942 Made by cabinetmaker A.J. Iversen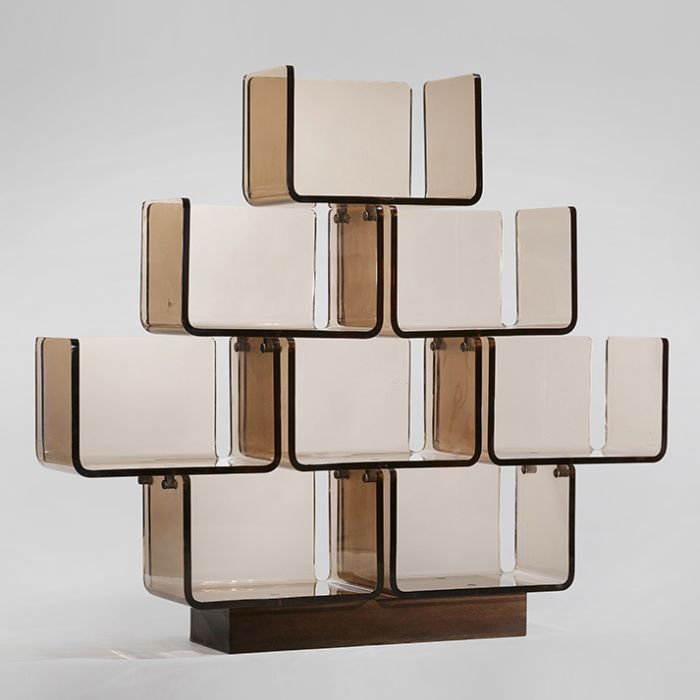 Demisch Danant Pierre Paulin (1927-2009) Élysée Bookcase Smoked Plexiglas, steel, palisander base 153 x 174 x 37 cm Signed 'Paul' 1971

Alessandra Di Castro Leonardo Grazia also known as Il Pistoia (Pistoia circa 1502-1548 Naples?) Cleopatra Oil on board 78 x 56 cm Rome/Naples, circa 1540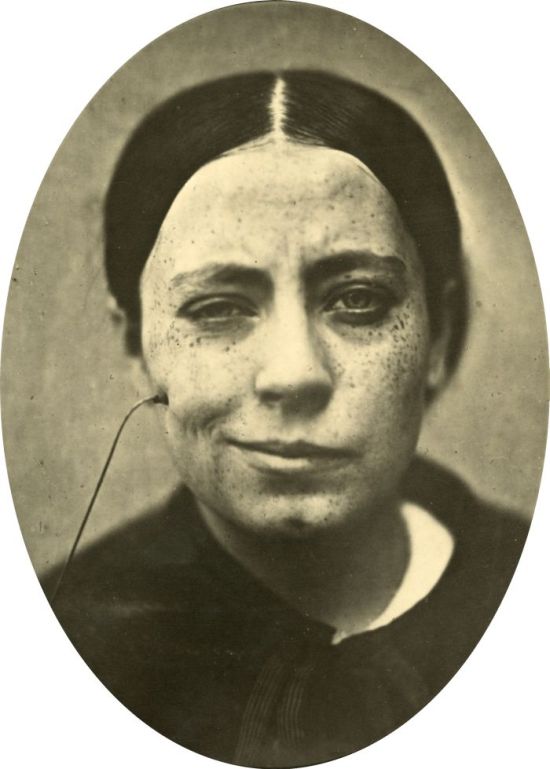 Hans P. Kraus, Jr. Fine Photographs Guillaume Duchenne de Boulogne (1806-1875), Adrien Tournachon (1825-1903) Rire faux (False laugh), from 'Mécanisme de la physionomie humaine' Albumen print 29.9 x 22 cm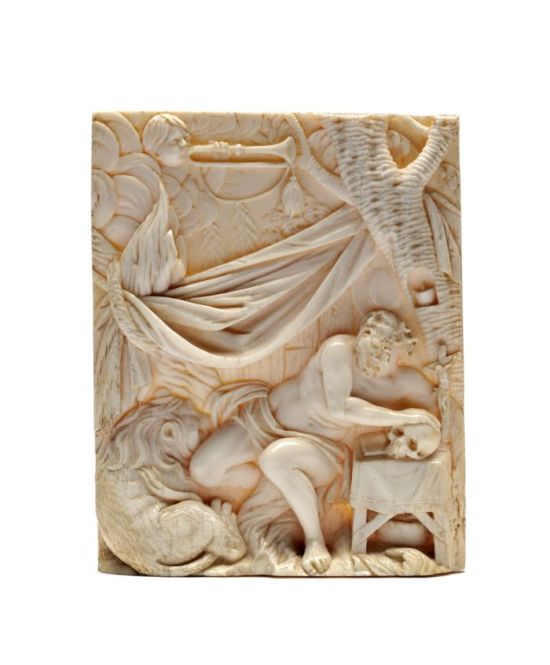 Kunstkammer Georg Laue Balthasar Grießmann St Jerome in the Desert Ivory relief Height 14 cm Monogrammed Salzburg or Vienna, circa 1675

Galerie Eric Philippe Carl Malmsten (1888-1972) Sideboard White and pink lacquer, patinated bronze handles 86 x 150 x 47.5 cm Signed 'CM' Sweden, circa 1925 The bronze handles were executed by Herman Bergman.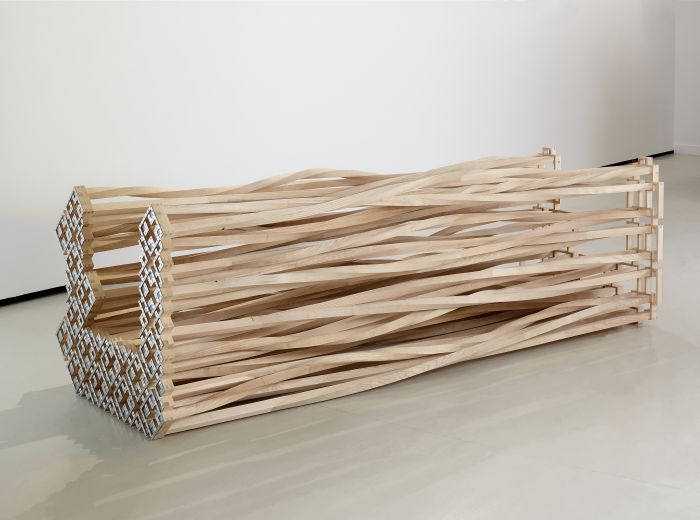 Galerie Thomas Schulte Richard Deacon (Bangor, 1949) I Remember II Wood, stainless steel 121 x 400 x 137 cm 2012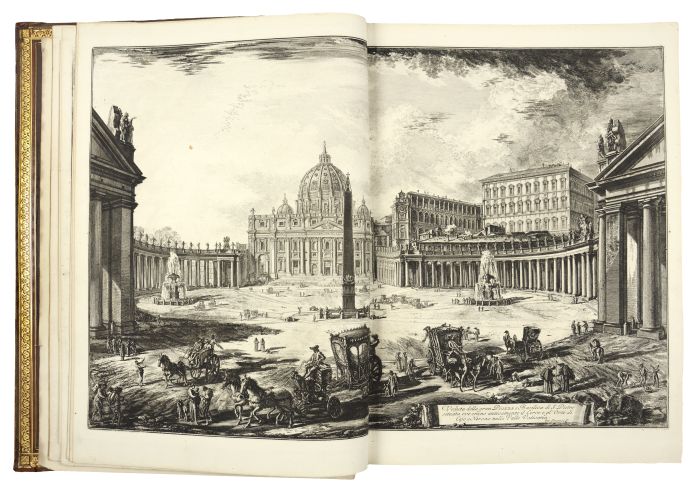 Shapero Rare Books Giovanni Battista Piranesi (1720-1778) Vedute di Roma [with] Topografia delle fabriche scoperte nella cittá di Pompei Two large folios in contemporary Russia leather, gilt King of Sweden's copy, Roman edition, complete Rome, circa 1778 and 1785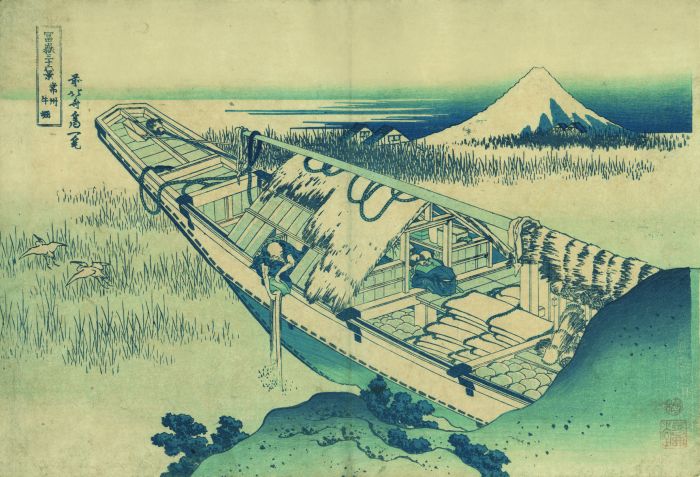 Galerie Tanakaya Katsushika Hokusai (1760-1849) Jôshû Ushibori (Ushibori, in Hitachi Province) Aizuri-e woodblock print 26 x 38 cm Signed 'Zen Hokusai Iitsu hitsu' 1830-1832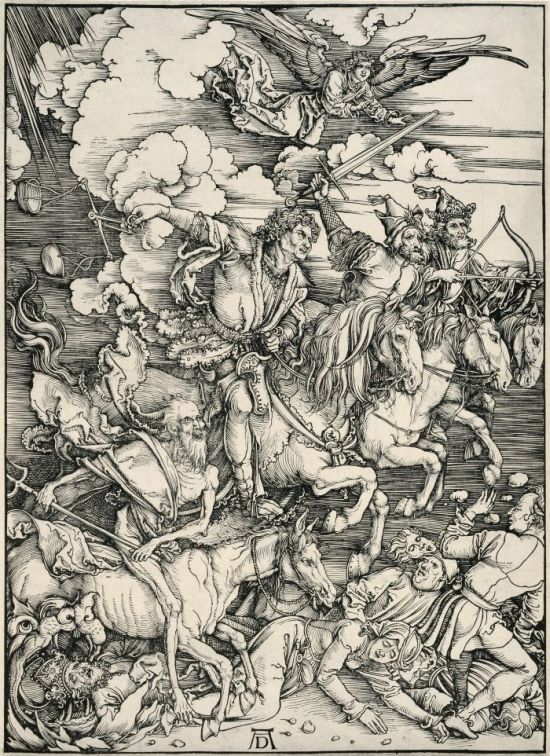 David Tunick, Inc. Albrecht Dürer (1471-Nuremberg-1528) The Four Horsemen of the Apocalypse Woodcut on paper 38.8 x 28 cm Signed with the monogram within the block ÁD'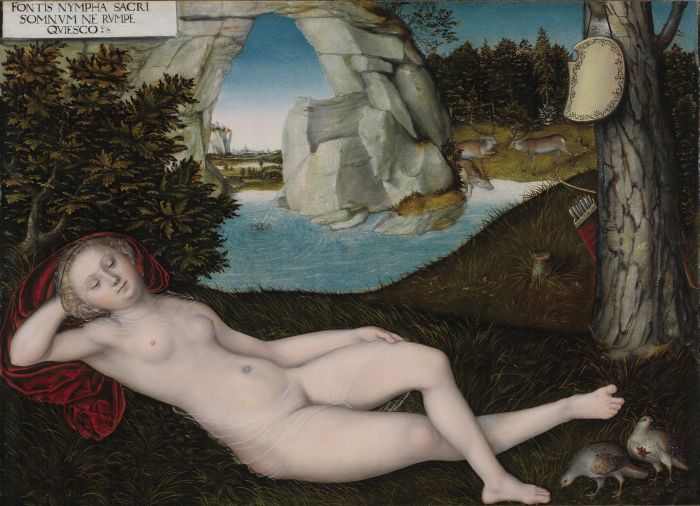 The Weiss Gallery Lucas Cranach The Younger (1515-1586) The Nymph of the Spring Oil on panel 57 x 78 cm Signed centre right on the tree-trunk with the winged serpent device and inscribed upper left 'FONTIS NYMPHA SACRI/SOMNVM NE RVMPE/QVIESCO'
Werde Art Junkie & unterstütze Artinfo24!
Mehr erfahren
Tefaf News zum Thema: